Winter Service Package (NOT TO BE CONFUSED WITH POOL WINTERIZATION)
In addition to our "Complete Maintenance Package", we offer our "Winter Service Package".  This includes two trips to your pool after the closing.
During the visits we:
Clean and Pull back pool cover

Vacuum all debris and foliage

Test and circulate necessary chemicals

Securely Reinstall pool cover
We make our initial visit after all leaves/debris have fallen and landscapers have finished their Fall cleanup.  We then return after your pool water defrosts from the cold.  We have found the winter service to be very advantageous to our customers for a few reasons:
Good for preventing staining from leaves and debris which would otherwise be resting on the pool surface all winter
Prevents algae growth
Prolongs the life of pool equipment; Pump/Filter will run more efficient
Prolongs life of your safety cover; prevents rips and tears due to fallen sticks and other debris.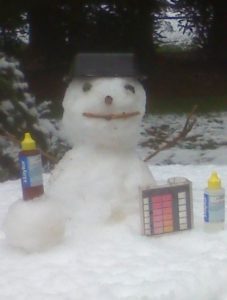 CALL TODAY FOR A FREE ESTIMATE
Location
94 Naylon Avenue
Livingston, New Jersey 07039
Working Hours
8:00 AM - 7:00 PM
Monday - Sunday 
Phone & Email
(973) 558-3636

mail@thepoolguyznj.com